With everything going on in the world right now, there's one thing all of us parents are in need of (aside from a stiff drink, that is) — activities that'll keep our kids busy while they're away from school…enter kid crafts. That's exactly why this weekend, I started pulling together a long list of easy crafts for kids, knowing that my two will be home for a while.
Because I don't want to constantly be ordering oodles of craft supplies on Amazon or venturing out to find a certain color of glitter for a project, every single easy kids crafts idea I added to my list uses stuff I already have around the house.
Sure, I love doing kid crafts with my kiddos, who are 8 and 4, but you know what else I love?
Easy projects that don't require me to do tons of planning or spend a lot of money.
And every single one of these easy craft ideas for kids fits my criteria.
Let's raise a glass of your favorite mom beverage to that, shall we?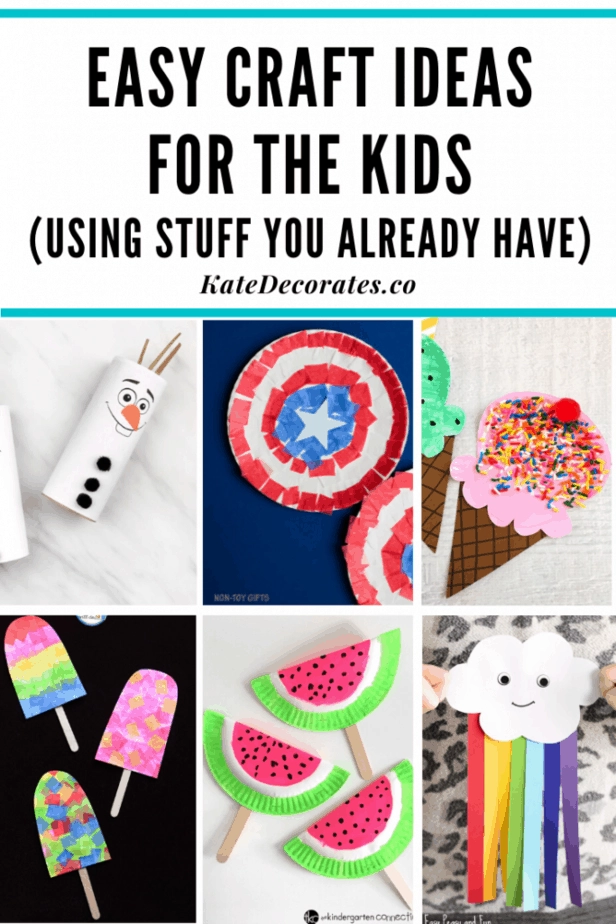 Easy crafts for kids: The supply list
Nope, your eyes aren't playing tricks on you: Every project on my list requires minimal supplies, and I'll bet you already have most of the stuff needed sitting around in a craft closet.
That's right — a list full of easy craft projects that'll save you from hearing "I'm bored!" every five minutes.
We're working one craft project in every day during their regular "school" time — think of it as an art class-type break.
Here's the list of supplies you'll need. If you have these, you and your kids can make every single project on my list.
This post contains affiliate links. Thank for supporting the brands that make Kate Decorates possible.
The must haves:
White paper plates
Toilet paper or paper towel rolls
Colored construction paper
White construction or printer paper
Popsicle sticks
Glue or tape
Scissors
Kid-safe paint, crayons or markers (some projects call for paint while others use markers, but the reality is that you can use any of these three with ANY of the projects below)
The optional stuff:
Googly eyes (optional — you could easily draw eyes on instead of purchasing these)
Assorted pom poms (optional — again, this won't make or break your project)
Tissue paper squares (optional — you could easily cut colored construction paper into squares, too)
If you're like me and don't want to physically drive to the store to pick up these supplies, the good news is that they're all available on Amazon:
21 easy crafts for kids
Here's my master roundup of easy craft ideas for kids — they'll last you about a month if you do one a day.
These projects are generally appropriate for kids between the ages of 3 and 10.
That said, if a project is "too young" or "too old" for your child, you can always modify it a bit to fit their skill level.
Happy (easy!) crafting!
#1: Paper rainbow from Easy Peasy & Fun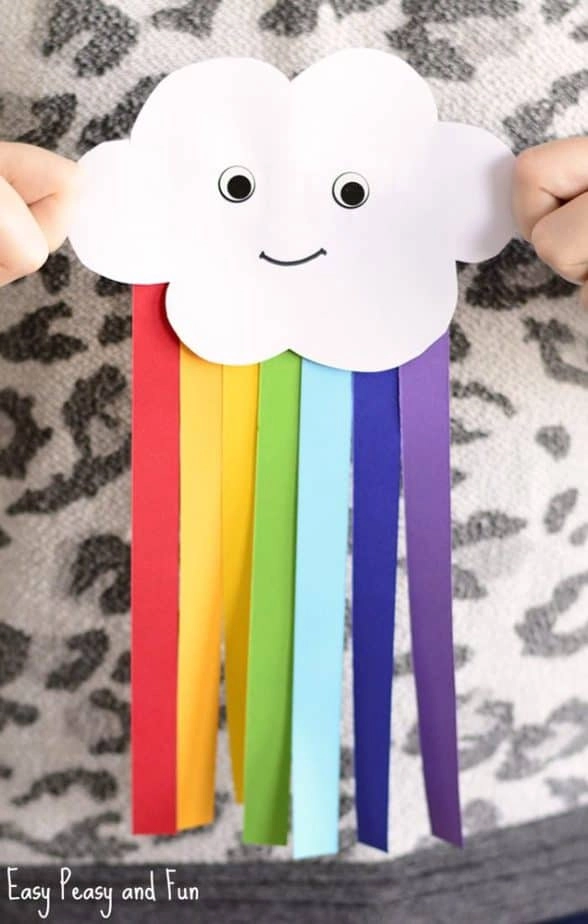 #2: Toilet paper roll Olaf craft from Simple Everyday Mom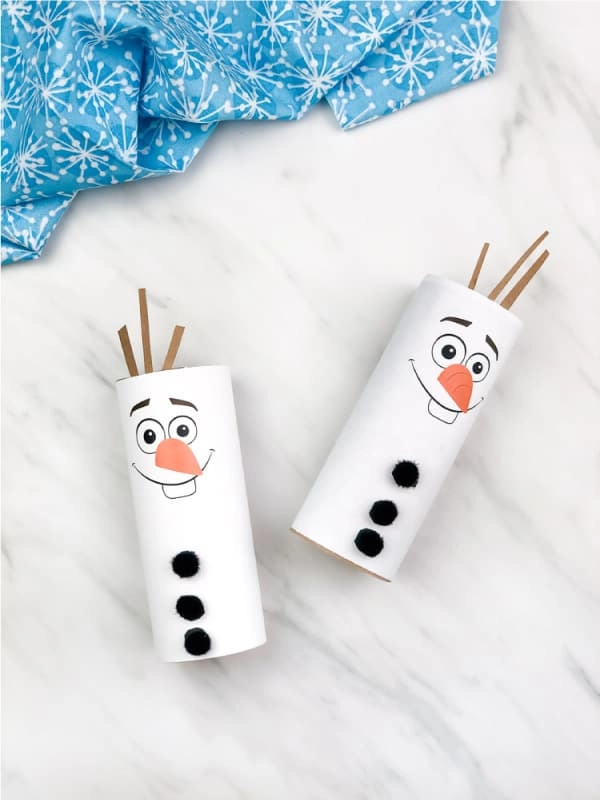 #3: Paper plate ice cream cone craft from Easy Peasy and Fun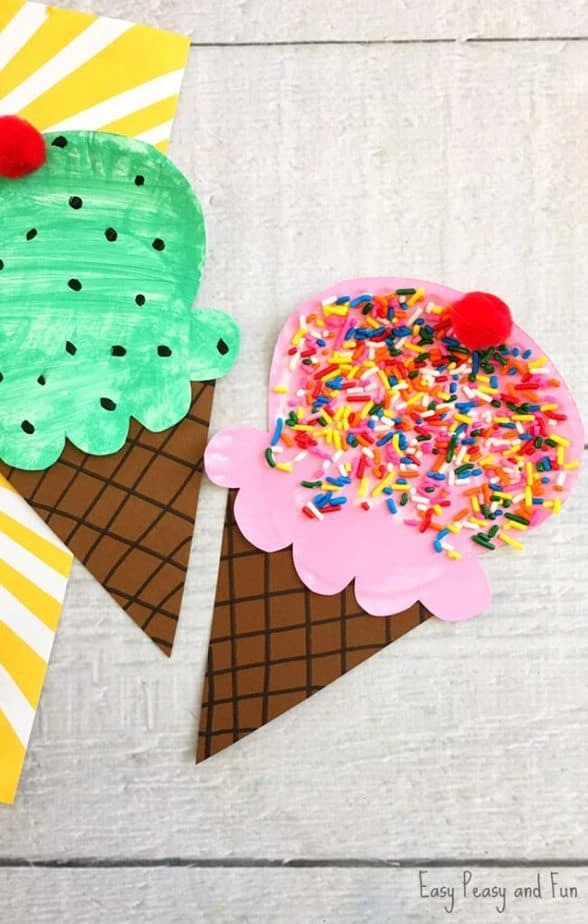 #4: Captain America shield paper plate craft from Non-Toy Gifts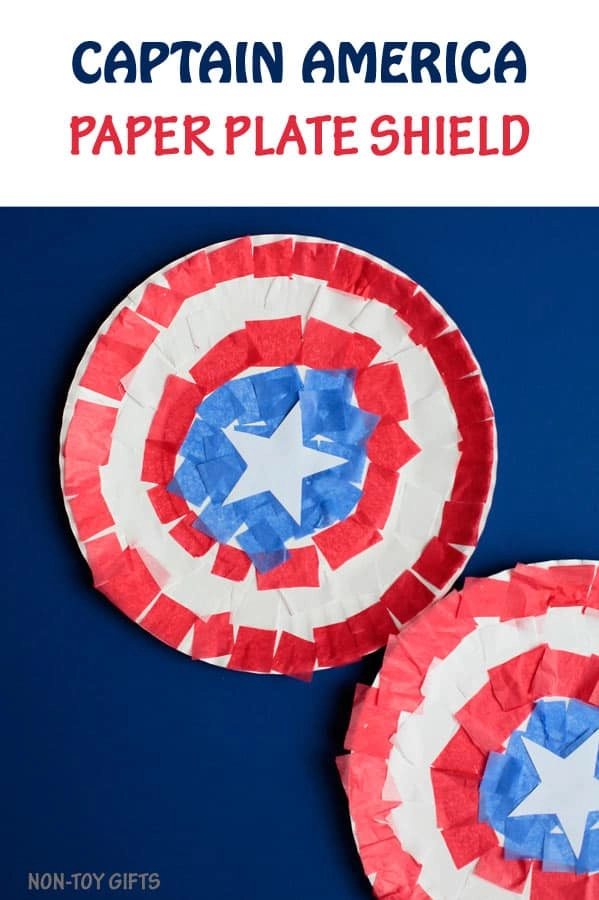 #5: Watermelon paper fan from The Kindergarten Connection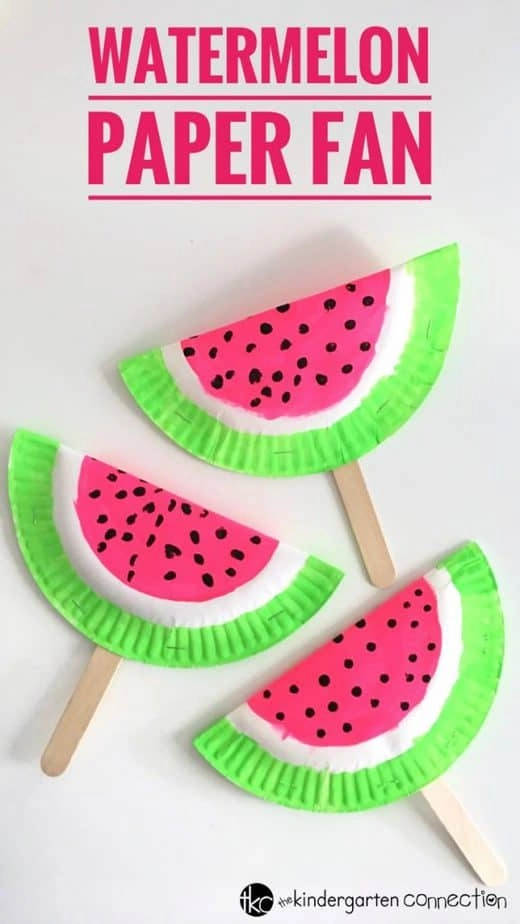 #6: Butterfly paper snowflakes from Handmade Charlotte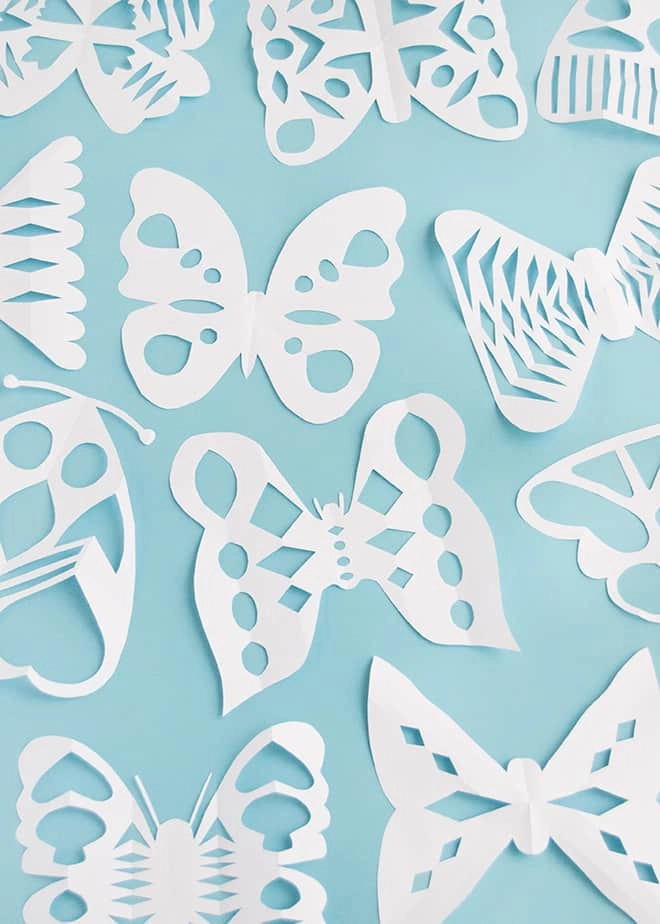 #7: Paper plate pizza craft from She Saved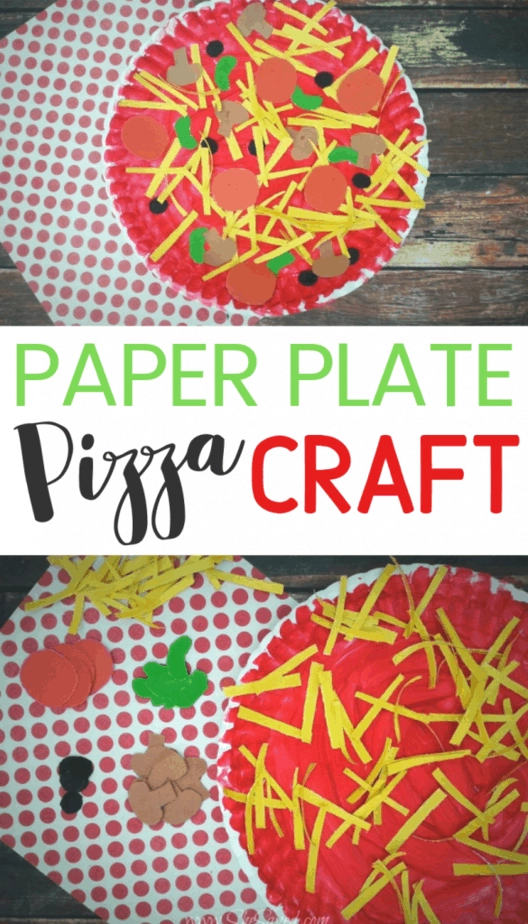 #8: Popsicle stick kitty craft from Crafty Morning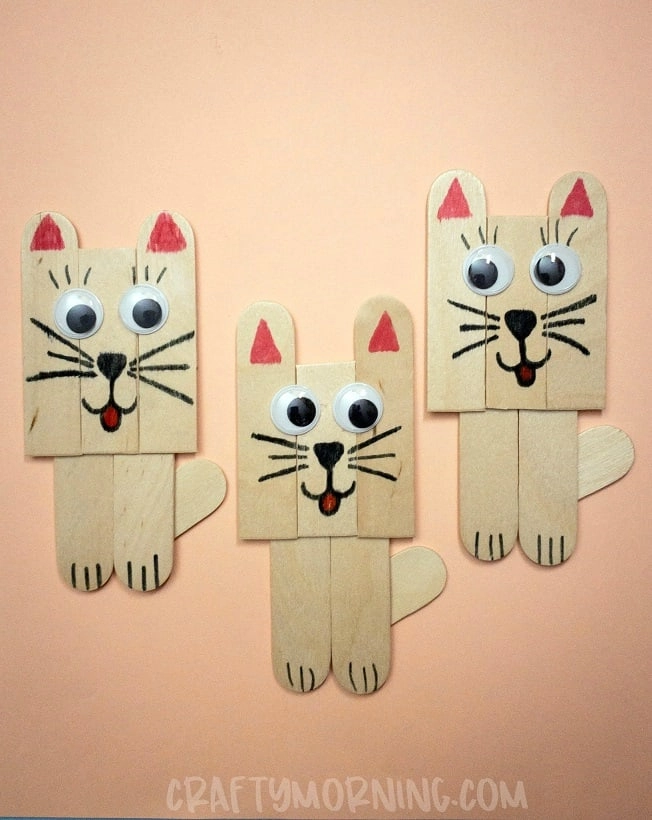 #9: Rainbow paper flowers from Twitchetts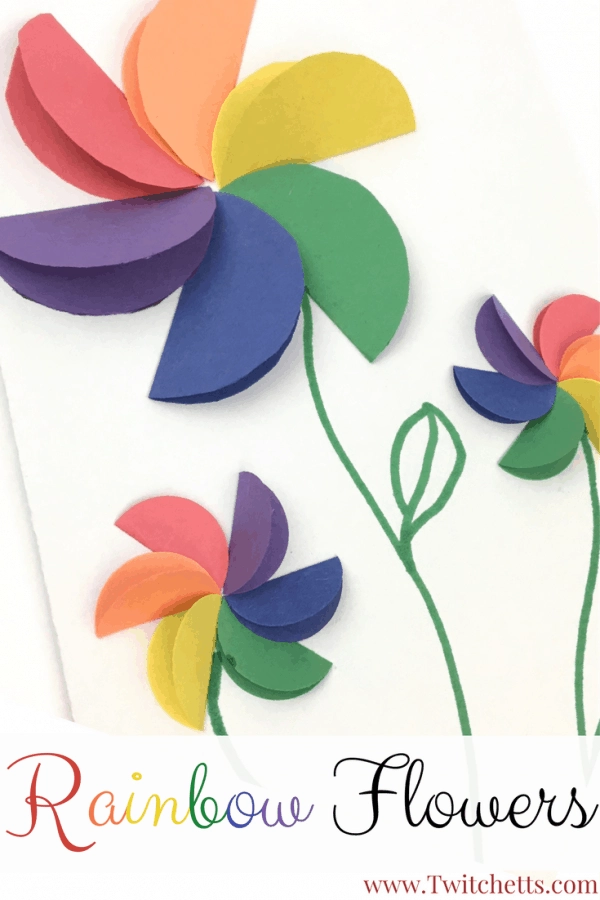 #10: Paper plate doughnut by Happy Hooligans
Get the full tutorial here. The instructions say to use colored rice as sprinkles, but you could easily just draw sprinkles onto the doughnut or use small strips of colored construction paper as your sprinkles.
#11: Handprint Mo Willems-inspired pigeon craft from Simple Everyday Mom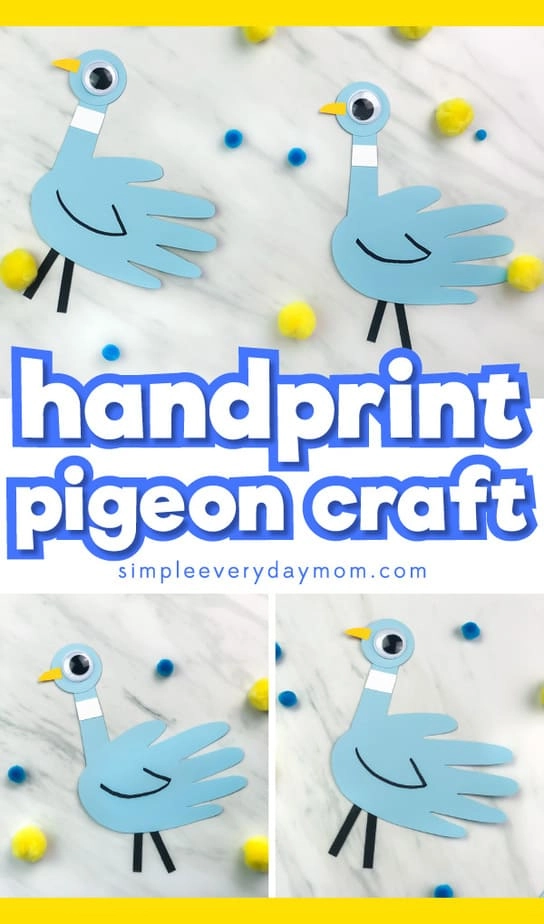 #12: Spring fingerprint tree from A Dab of Glue Will Do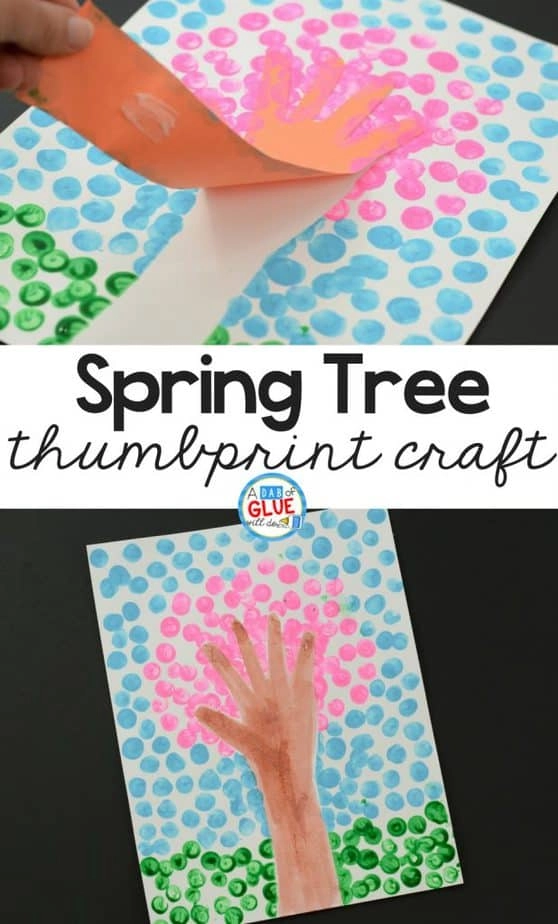 #13: Paper plate sun and rainbow from Easy Peasy and Fun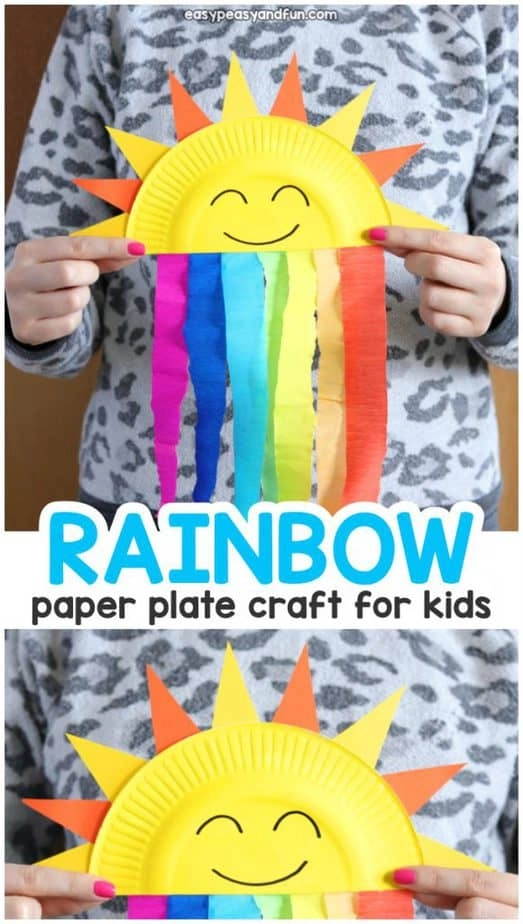 Get the full tutorial here. While streamers are used for the rainbow part of this craft, you could easily use construction paper.
#14: Paper plate fish craft from Crafts by Amanda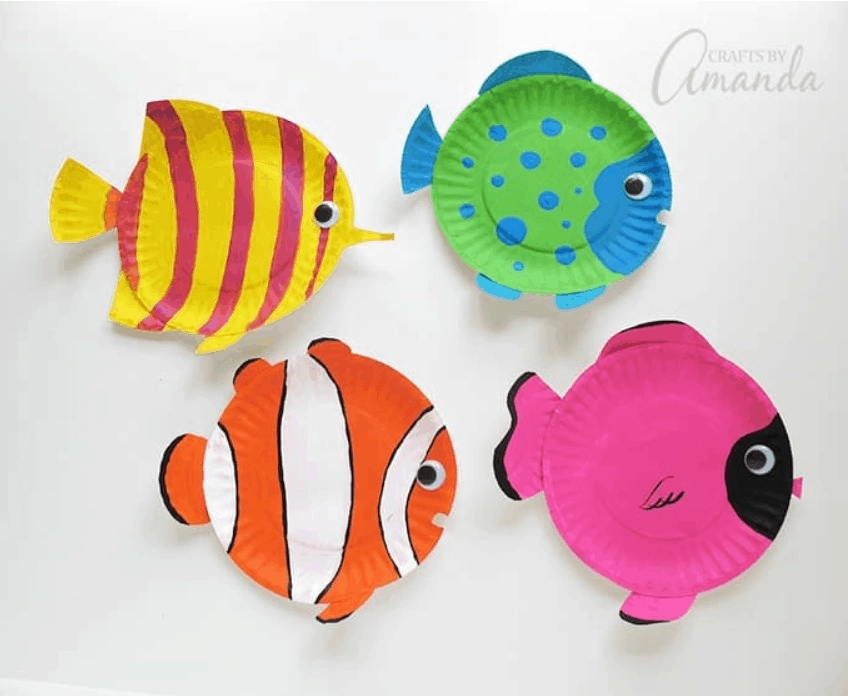 #15: Toilet paper roll ladybug from Easy Peasy and Fun
#16: Flying saucer craft from The Inspiration Edit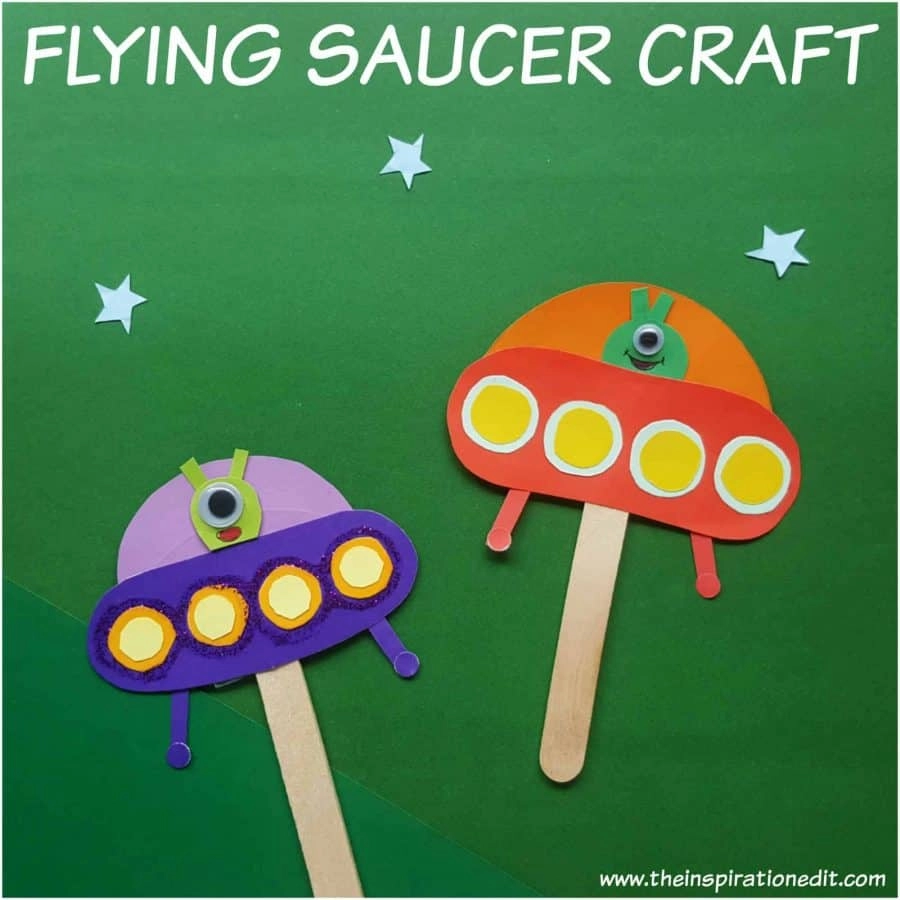 #17: Popsicle craft from A Dab of Glue Will Do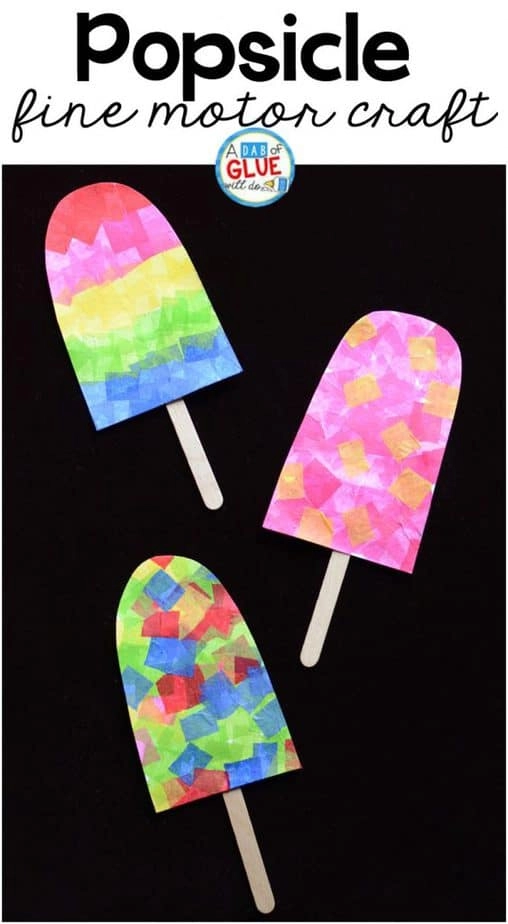 Get the full tutorial here. Use squares of construction paper if you don't have tissue paper squares on hand.
#18: Paper plate masks from Crafty Chicks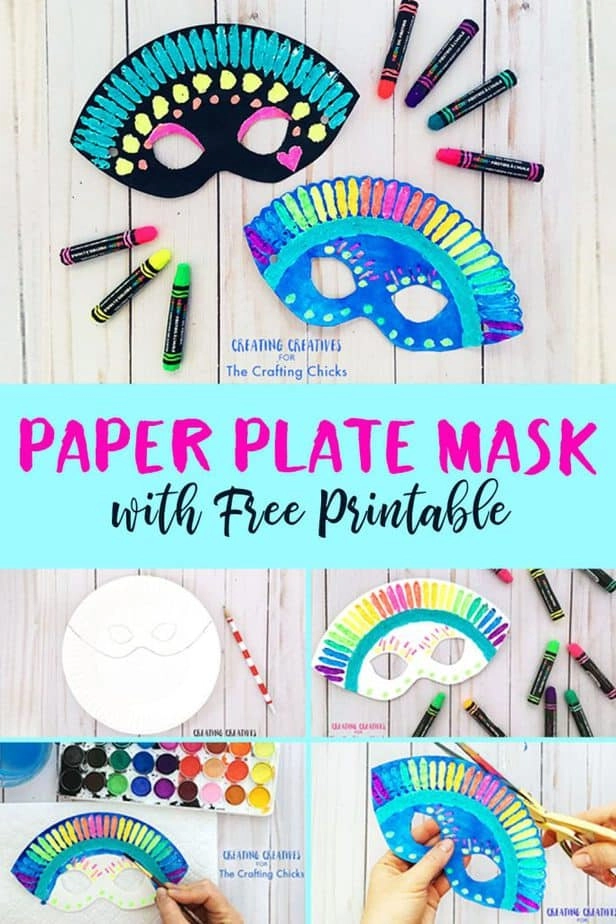 Get the full tutorial here. Use crayons, markers or paint to make these masks. Get creative!
#19: Paper plate flowers from The Resourceful Mama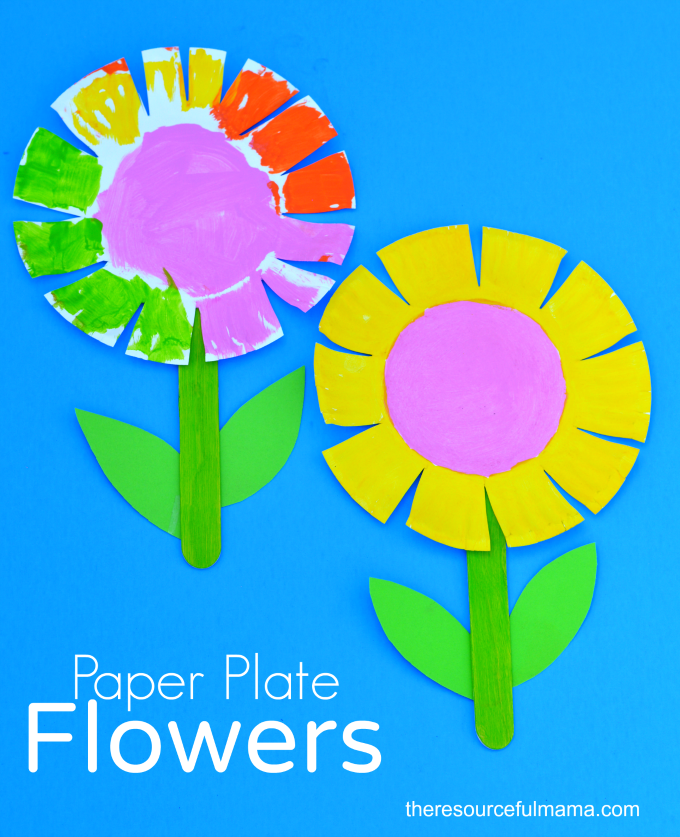 #20: Bunny popsicle stick craft from Today's Creative Ideas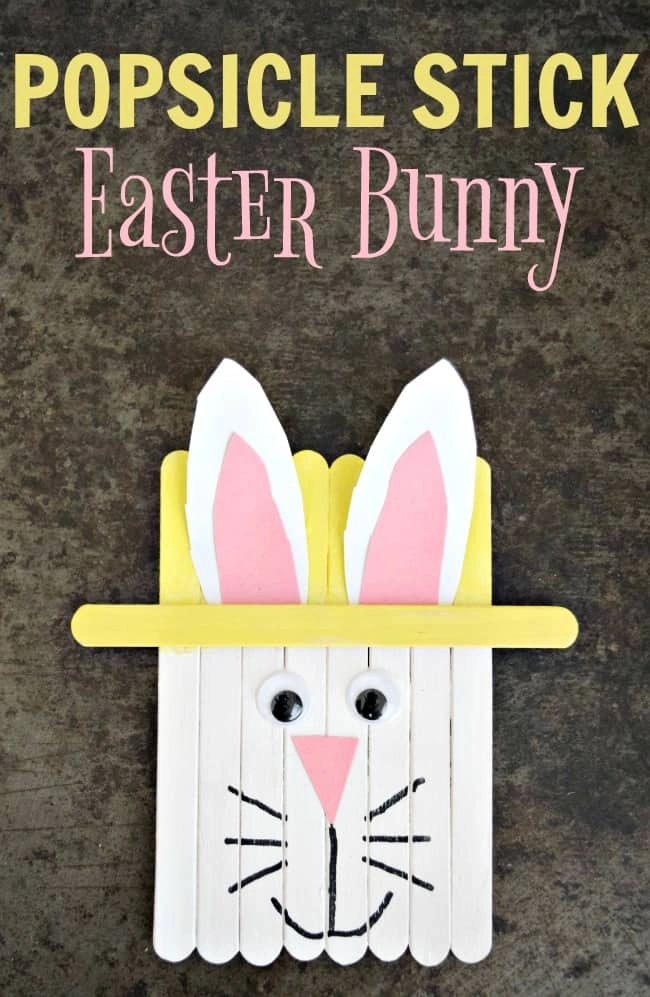 Which easy kids craft idea is your favorite?
Are there any other easy kids crafts I didn't include here that you love? You can find more kids activity ideas from me here.
Tell me below!