I have some exciting news to share with you guys today: Our home was recently featured on Houzz! Yep, we got our very own Houzz tour. Crazy!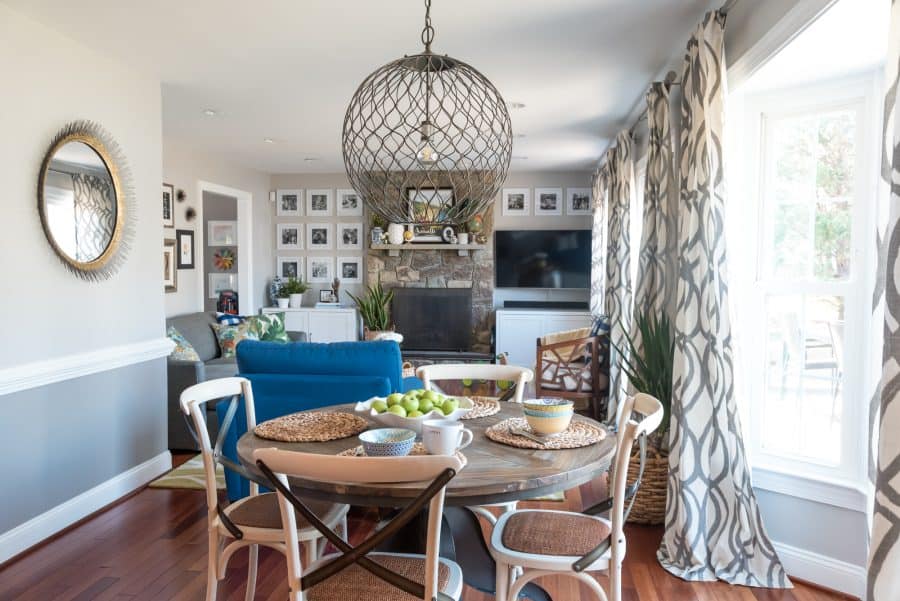 Our family room and breakfast nook, photographed by Hado Photography
Yep, a Houzz tour.
Someone please pinch me.
I have been blogging here on my little corner of the internet since October 2016, and I've gotta tell you, I never imagined that our home would be gracing the pages of a site like Houzz. When I embarked on my blogging and decorating journey, I kept a single goal in mind — to help others create a beautiful, functional, family-friendly home that makes them proud. At the time, anything else felt like icing on the cake.
So I am absolutely excited, proud, and also quite humbled to be featured.
Our dining room, photographed by Hado Photography
Anyway, what makes me happiest with regard to our Houzz feature is the feedback I've received to date. Like this comment from a Houzz reader, for example:
To me, this is a 'real' home- one that is stylish, comfortable and truly personal. I applaud all the DIY projects here and I really appreciate the fact that many items came from places like IKEA, Target and Home Goods- stores relied upon by many of us with limited budgets. I am obsessed with interior design and always find it interesting to see what can be achieved with a (seemingly) unlimited budget, but homes like this one are what truly inspire me. I have always maintained- and this homeowner has certainly proven- that there is no limit to what a creative person with a good eye can achieve within a limited budget, with just some paint, some fabric, etc. and a capability/willingness to do the work. SO well done, thanks for sharing!
YES. This. This right here.
This is exactly why I started Kate Decorates.
It's these kind of comments and your support that make this endeavor worth every minute. While it's scary to put yourself out there on the internet as a blogger, it's SO wonderful and validating to hear this kind of feedback. To know that you're doing something that has helped or inspired someone else. That is truly what this is all about.
And I hope that I've been able to make your decorating process just a little easier, and that I have helped you in some way to create a home you and your family love.
To check out the full feature, hop on over to Houzz! You can read the full article right here.
P.S. I'd love your opinion on the Houzz feature. What was helpful? What questions do you have? What other family-friendly decorating challenges do you struggle with that we should chat about here?