Phew … we made it!
The holidays are behind us, and so I'm hoping you're kicking up your feet and soaking up a couple minutes of "me" time.
As a busy mom, I don't get much time to reflect on, well, anything … but I do always like thinking back on all the fun family memories from the year.
I also like doing the same thing with blog posts.
Sure, I like writing and sharing and this corner of the internet is a fun spot for me to be a little bit creative, but do you know the real reason I write?
Because I want to help you create a home that every member of your family loves.
So it's pretty important to me to know what you liked the most (and the least) each year!
Here's a peek at the top 10 most loved blog posts here on Kate Decorates in 2019.
We'll start with #10 and count down from there:
#10: Our colorful, whimsical Christmas decor
I've gotta say, it makes me insanely happy that you guys loved this virtual tour of our home all decked out for Christmas. Why? Because it was so fun to decorate and to share with you.
If you missed it, check out our house in its colorful Christmas best right here.
#9: Before and after: Our budget-friendly basement lounge area reveal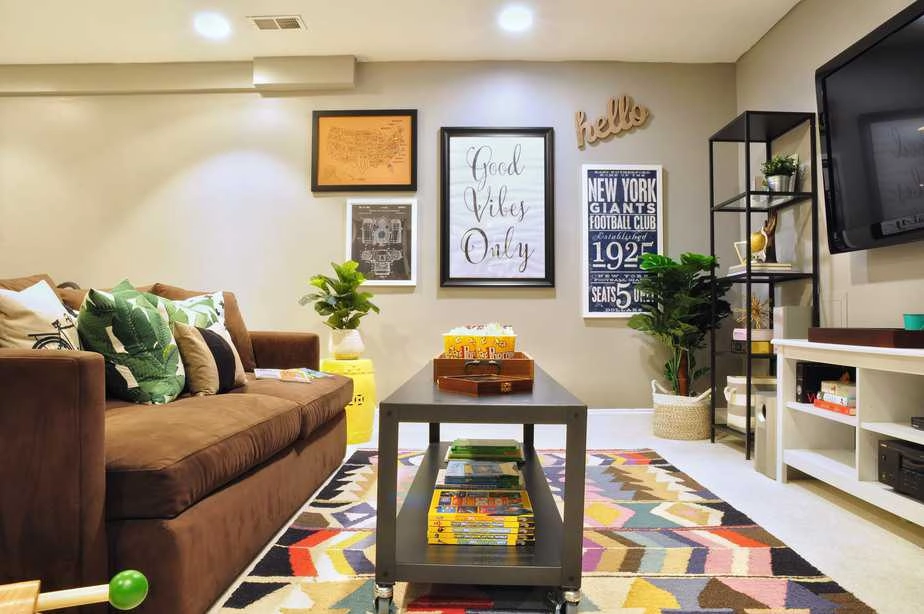 This post may be over two years old (and my photography skills have come a LONG way since then, thank God), but it's still a great example of how it's completely possible to transform a room in your home on a super strict budget.
We relied on lots of items we already owned for this makeover, plus a couple good IKEA finds. While I hope to completely remodel our basement someday, this is a pretty darn good holdover in the meantime. Check out the full before and after right here.
#8: Tween girl's colorful bedroom reveal
Clocking in at the #8 spot is my One Room Challenge makeover of my daughter's room! This was one of my favorite projects to date and I am so in love with how it turned out … and she is too.
See the full post plus some great before and after photos right here.
#7: How to create a stylish and functional playroom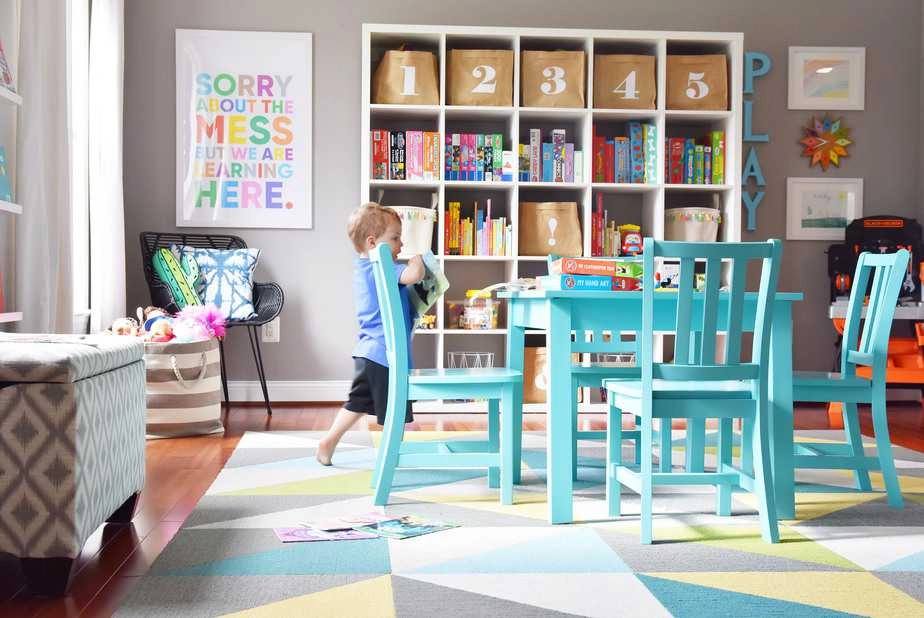 Our playroom is one of the most-used rooms in our home, so it's incredibly important that it's stylish and organized while also being a fun place for the kids and adults to hang out.
This post is chock full of tips for creating a fun and functional play area … check out the full post and all my tips right here.
#6: 40+ pretty and affordable dining chairs under $100
Dining chairs can be so expensive, especially when you have to buy 6 or 8 of 'em.
That's exactly why I wrote an entire post dedicated to the best-looking and most affordable dining chairs out there. Check it out!
#5: 7 adorable and easy IKEA hacks for kids' rooms
IKEA furniture and accessories are so perfect for hacking into pretty decor for kids' rooms!
Read this post for 7 simple, adorable ideas for hacking IKEA furniture into something beautiful for the kids' spaces.
#4: 3 reasons your gallery wall isn't working (and how to fix it)
We've all been there — your gallery wall is feeling a little off but you're not sure what's wrong.
Well, this post has the answers for you.
Read it now and get that Pinterest-perfect gallery wall you've been dreaming of!
#3: IKEA Kallax cushion hack: Turn your shelf into a bench with this easy DIY no-sew project
Have an IKEA Kallax shelf? Turn it into a bench with a cushion!
This easy tutorial (no sewing required!) continually ranks as one of my most popular posts.
#2: 3 things you need to know before using peel-and-stick vinyl floor tile
If you've ever considered using peel-and-stick vinyl floor tile for a home project, then you've got to read this post first.
It's full of tips and some very honest advice that nobody else will tell you about peel-and-stick tile.
#1: 10 colorful kids' playroom ideas that you'll absolutely love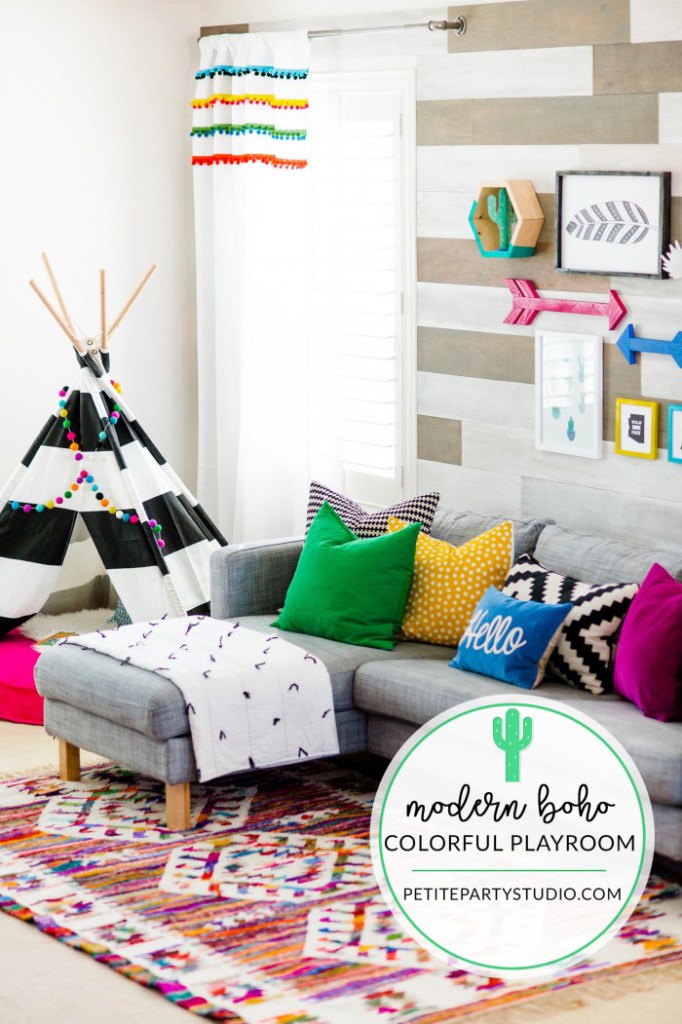 Need some playroom inspiration? This post has it all!
Here are 10 of the cutest, most fun and colorful playrooms out there on the interwebs.
Now help me help you (I need your advice!)
As I plan out my content for 2020, I'd love to hear from you. What do you want to read about when it comes to kid-friendly decorating?
Leave me a comment and tell me below!